Healing Drum Guided Meditation
October 2, 2017 @ 7:00 pm

-

8:15 pm

Free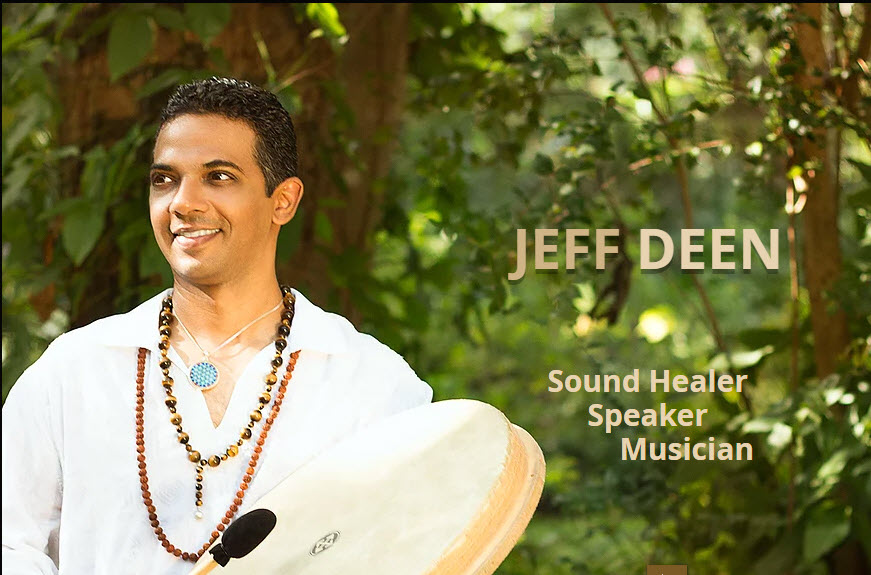 Jeff Deen is a sound healer. He will guide us thru a group Healing Drum "Guided Meditation".
Rhythmic Resonance Healing is a unique energy-balancing & stress-reducing healing modality created by Jeff Deen.   By suspending large frame drums directly over a person, Jeff is able to not only administer physical vibration into a person, which has its own stress-reducing and pain-reducing properties; but also, Jeff is able to guide his clients into the deepest states of relaxation, receptivity and communion with their own innate wisdom.  Through a combination of particular rhythms played on the drums, sound healing with crystal bowls and his voice, and guided imagery through the spoken word, Jeff creates a safe space in which clients can journey to their inner realms, release hidden fears and surrender to their inner light.
Experience the vibration of Presence.
Long Distance Rhythmic Resonance Healing sessions are also available via phone and web.  While the client will not feel the physical effect of drums being played directly over the body,  the guided meditation and sound healing is effective through the use of high quality audio transmission.
For more information go to: http://www.jeffdeen.com/